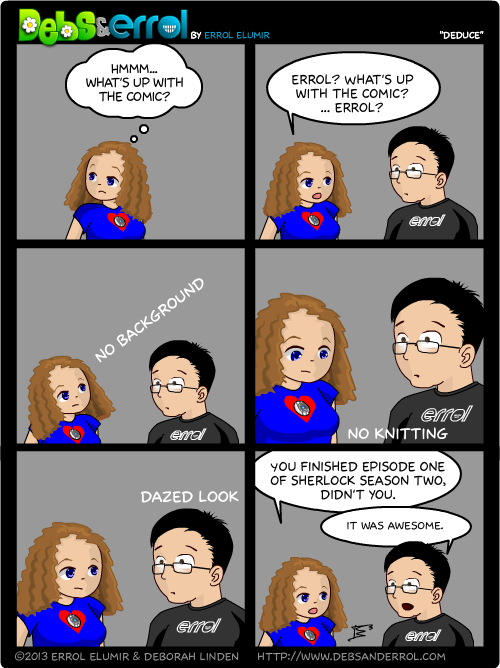 Errol: My wife likes the BBC Sherlock series, which is great, because I like it too. Other than knitting and running, it's one of the things we can share together.
I mean, there are other things we could share together, but then Manpans gets mad at me when I talk about that.
Manda: Since Errol started watching Sherlock, I've been waiting, oh so patiently for him to get to this episode. To me, it's one of the single greatest episodes of any television ever. It floored me when I first watched it and yes, it fooled me too and I loved it all the more. And if I describe it any more than that, I give plot away. It makes me think and I too needed an hour afterwards just to take it all in. It made me very happy to see Errol have the same response. I still watch the last 15 minutes of it every once in a while still. yes, I find it THAT good
. And now I can finally TALK about it with other people!