Comic 604 – "2Geeky4U Tonight!"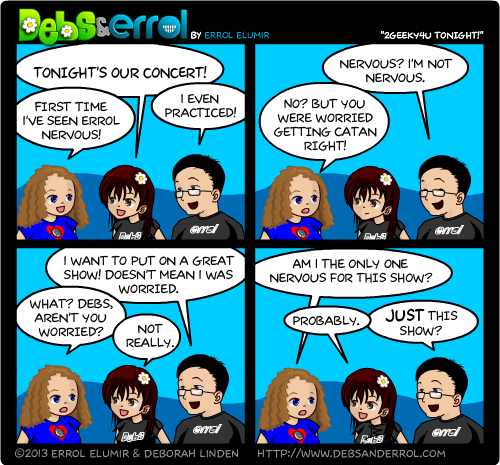 Errol: On the very off chance you are at this site for the first time and you are in Toronto and you are a geek I haven't met, we are having our 2nd Anniversary show tonight! Please, come join us and check out the details on the FB event page (or the details to the right)!
Manda: This conversation sort of happened. I am indeed nervous, I get nervous for other people, but I'm also super excited! I still think Errol's a little nervous :D. He keeps talking about all the stuff that has to happen before tonight.
Debs: I actually am a bit nervous. Like you said, Manda, there's lots to do!