Almost to 300 comics! Write us a script!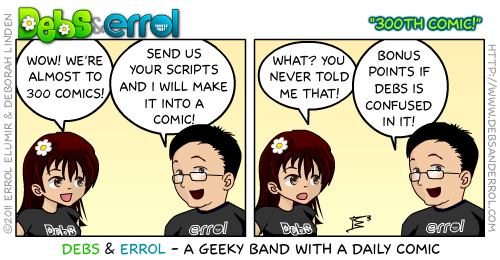 Our 300th comic is coming up! This time, you can send me the script, and I will make it into a comic with your name on it! Unless… it's inappropriate… like you make me all… sad or something.  Anyway, some people don't like the idea of drawing, so I figured I could get you guys to send me scripts! Just email them to us or use the contact form! 😀
However, if you wish to draw something, by all means, draw it and email that to me as well. Have fun guys!