Comic 362 – "Booked Weekend"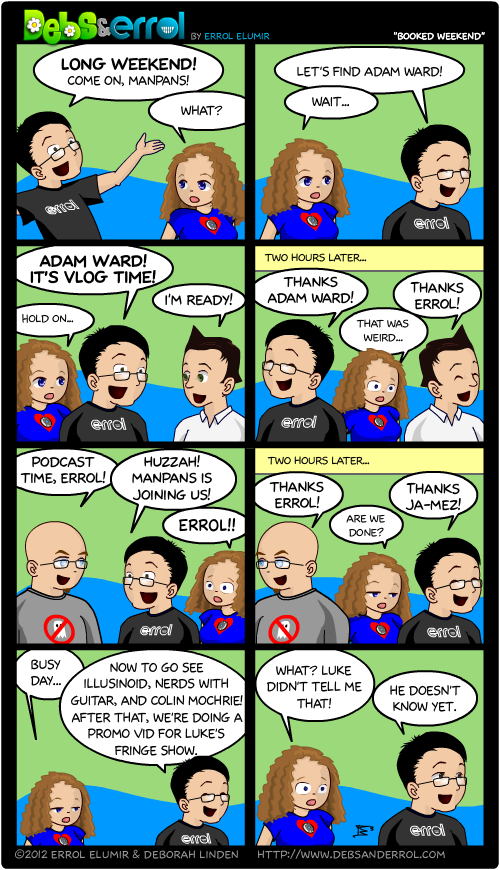 Errol: My family is gone for the weekend, and so I booked it solid. Adam Ward from Pondward Bound and I are doing a vlog. And then I'm doing our podcast with Ja-Mez (Errol and the Bald Guy). Then we're off to the Comedy bar for 8 to watch Illusionoid Podcast Recording with Nerds With Guitars AND SPECIAL GUEST COLIN MOCHRIE. And finally, Manpans and I are doing a promo vid for Luke's Omega Project!
And now I will type out stuff for Manpans:
Manpans: What, you won't let me even have my own nickname? Um…. it's going to be a long Saturday. There better be bacon. That's good. No. … Errol! La la laaa…. Ohhhh dear….
Debs: I'm pretty sure Ja-Mez is still sleeping…