Comic 36 – "Contest Winnah!"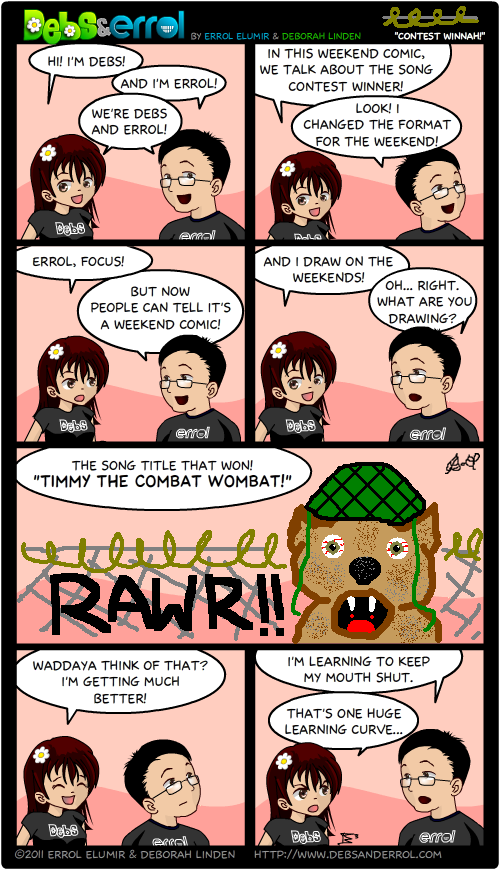 Debs: Woohoo! I love this comic so much!!!
Errol: You know why Debs is a great partner? Because she is almost as excited about D&E craziness as much as I am. It's difficult finding someone who doesn't want to punch my face after spending more than a couple of days with me.
Debs: Didn't I already punch you in a comic?