Errol's 40th Birthday Variety Show
I turned 40 this past June 5th, and I wanted a birthday party. It would be awesome to have a birthday party at Snakes & Lattes so I called 3 months in advance to book the party!
Sadly, I could only book for about 25 people. I wanted more to come, so my wife suggested an even bigger party. I thought it would be awesome to put on a concert! I would get Debs & Errol to perform, invite anyone else wishing to perform, and we would have food and cake and AT-ATs and it would be all sorts of fun!
So this past Saturday, June 18th, I had my Birthday Variety Show, and it was a blast! How many people showed up in total? I have no clue, I think around 70 people came.
[nggallery id=8]
My wife and Greg Cook had been preparing Friday and Saturday with the food. Greg Cook arrived at Sanctuary at around 1pm and had been pretty much cooking the whole time! He's awesome. Who else helped with the food? Matt Silver had prepared a huge bulk of it, even though he was unable to come. My cousin, Memes, also brought some food, including these awesome pork spring rolls which were snatched up immediately. And Debs made some Dahl! I think that's how you spell it.
Keren, myself and the kids arrived at around 4pm. By 6:00, the time the party started, people began to saunter in. Mark and Adam, the improv group, arrived first, and wondered if they'd have to play to an empty audience because no one was there!
Once the crowd started getting bigger, I mentioned that the food was open for eating. And although I said that people should eat beforehand and that only snacks would be available, they descended on the meal like a ravenous horde of starving piranhas!! It was crazy! I'm glad that snack food for Filipinos mean 'main course' and I prepared as such. 😀
The First Set
[nggallery id=4]
Around 7pm, there were enough people to start off the show! I had asked Sam and Erin to do the first set, mainly because Sam had lent me his Bose Speaker System and he would know if I set it up correctly or not.
I've played with Sam before in my band at my wife's 40th birthday party, and Erin and I sing the Narwhal Pet Song. Erin was worried because most of her songs are thoughtful and depressing, and my music is… not. But I wanted a show that had variety as opposed to just me and Debs singing about geek things. I wanted the non-geek attendants to understand SOMETHING at the show. Even if it was emo.
They did some wonderful original songs, and they also did a parody of "Hit Me With Your Best Shot" called "Teach Me German Boardgames!" It was written by Thea and I sat there for a few minutes thinking, "Wait, what was the original again?" It was great!
[nggallery id=3]
Up next was Rachel and Daniel! I and my family were at their house the week before for a yummy Singaporean dinner, and Rachel showed us her video from her highschool talent night. I immediately asked her to perform at my show and she said yes! Then later on in the week, she dragged her brother along. I think he's… uh… 7? 8? I have no idea how old he is.
Rachel was worried though, because she only knew 'teenager' songs (which reminds me of the Archies). However, she quickly realized I had the same mentality of a teenager and thus it would be appropriate. She and Daniel did a cool acoustic rendition of "Hey, Soul Sister".
Next up, I had Colin Bartlett! I was super excited about this because I have NEVER had a magician at any of my parties! And he was amazing!
Unfortunately, I have no pictures of his act, but he had the adults and the children huddled in close watching his every move and being astounded by the results! It was great fun!
[nggallery id=5]
Debs & Errol have been doing a lot of improv shows, and so it was great to meet Adam Ward and have him bring his friend Mark to do an improv act! Talk about the best birthday show ever! I had so many different acts!
They pulled me up on stage, and started asking me questions about my life because they were going to base the improv on that. In that picture above, they asked me a hard question. What was my favourite video game? That was super difficult. My brain was FLOODED with games I have played over the last 30+ years of my life, and I could not come up with just ONE. I was about to say one game, and then another game came into my head, and then I wanted to say that game, and then I began to flip flop. It was agonizing.
In the end, I settled on Below the Root. I loved that game as a kid. Although, I loved a lot of games as a kid. Seriously, that was a very mean question to ask me.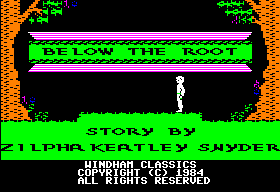 After all of that, the improv ended up being about chemists, man love, tatoos, and a little girl named Alice destined to save the world. This is pretty much like my real life, except none of that stuff happens. 😀 But I was super pumped! I was watching my fake life being played out on stage! One day I may get the nerve to do improv. One day.
[nggallery id=6]
Ekko is my 9 year old daughter. For some reason, she wanted to perform at my show. My daughter hates performing in front of people! But I'm not complaining! My Filipino heart burst with pride as she played a song on the piano that she chose: Star Wars. I did NOT ask her to learn that song, in case you were wondering. She had asked her teacher to learn that song. And she did so for my birthday. That's my girl! She deserves ponies.
[nggallery id=7]
The last of the first set was Debs & Errol! We did Geek Love Song first, and Zoe, not to be outdone by her sister, accompanied us on the kazoo. Can she sing? Yes. In fact, she sang this very song on youtube. But will she sing it anymore for me? No. She doesn't realize how cool she is.
Debs and I did our normal set, but we also performed, for the first time, a song I wrote with Robyn Mackenzie: "I Wish Totoro Was My Neighbour". I really, really like this song and sing it over and over in my head. And the best thing? I was able to get Tanya Charles to play violin for us on her new elecric violin! So much amazing. She's a great violin player and a bit of a geek too. I so hope she plays with us on future shows! I am not too proud to make Debs beg for that!
Cake and Presents
[nggallery id=14]
I actually don't remember when we had cake, but it was around this time. We also did presents at a different time to, but I'm bunching them together now.
If you remember from this past post, Debs and I went to Lego Land to find some Mini AT-AT parts. It was a failure but I was able to cobble one together.
However, Debs asked Greg and Julie to bring their LEGO AT-ATs and Keren decorated the cake with it! It was beautiful. In fact, there were some boys there completely awed by this cake. It was as if their life's existance had finally culminated to this one singular point of awesomeness that could never be topped by any other event henceforth. Not even honeymoon night. I digress.
The cake was cool. Very cool.
Oh, and I opened some presents! The funniest was Rick Astley's Cassette Tape. Who doesn't love Rick Astley? I know all his songs. 😀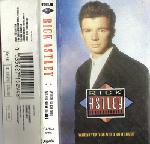 The Second Set
[nggallery id=9]
My church has a Celtic Christmas every year and Sue Lyndon leads it. We usually refer to her as Celtic Sue. I asked if she could join me for the night and she was able to get her band, Stick In A Bucket to play!
They brought along a whole host of instruments and it was great to see them play!
[nggallery id=10]
Adam Hill is another guy I know from FAWM.org. He started off with a song he wrote for the ukulele, and then did a few originals. On his last song, he called up Negasi and they called me up on stage for a parody song they wrote! They did a song called "You're Forty" to the tune of the "Friday" song. It was much better than "Friday"!
Negasi tried to pin a ribbon on me, realized how difficult that was and so gave it to me to do on my own. I was grateful. And then while Negs rapped during the "Forty" song, I played some drums on my keyboard! Exciting! First time I've ever done that in front of people. 😀
EDIT: THERE'S A VIDEO! I DIDN'T KNOW THAT! HUZZAH!
[nggallery id=11]
Mark and I were up next! Mark has done pretty much all the guitar work on my personal stuff, and so we had to do some sets live. He and I always argue, so I named the band "Argument Sketch". Of course, when he realized that we didn't argue on stage that much, he was disappointed.
You would think that with all the arguing we do in front of other people he'd have enough that, but no!
It was great to do my Geek Love Songs that night, and the best thing? Keren was there to listen! She usually ducks out if I'm singing my songs. 😀
The Third Set
[nggallery id=12] One thing I didn't mention was
Alley
's kids. I met Alley through
Nanowrimo
, and according to her youngest, all she does is reproduce. I never know how many kids she has. However, they were all there in full force trying to perform on stage! It was great!
So, in the first hour, Amber and Hope sang Happy Birthday Monkey Version to me. I of course had to play it because Amber didn't know how to.
Then in the second set, Amber played another tune on the piano that she had memorized for her concert! So all was good!
The final set had a few of the solo acts come up. By now, the crowd had dwindled down to about 15 or so people. I was impressed they had lasted this long!
Negasi was back up with some slam poetry and he did great! He wasn't too sure if that was allowed, but I wanted as much variety as possible!
He did a really good piece on social justice for the poor. I don't know if Negs knew that Sanctuary was a most appropriate place for that, but it fit well! 😀
Oh, and he also Rickrolled me! He sang the whole song. In fact, the whole crowd was sing "Never Gonna Give You Up". At least, I was, singing as loud as I can. I pretty much remembered all the words. 😀
And then he, Danny and Adam Hill did a rendition of "Lisa, It's your Birthday" but with my name! They, of course, kept the line, "I wish your first kiss from a boy." (And Debs helped Danny write the song!)
Danny did a couple solo pieces, including a lovely instrumental song. I know that after the show, Carlos and Devin did a few pieces. Carlos WAS slated in to do something, but then he bowed out. *laugh* All these guys I know from the Ontario chapter of FAWM. In fact, most of the Ontario FAWM folks were there!
I got my friend Keith, who plays in my church band, to do a song as well. In fact, he wrote me a parody song to "I'm Going To Love You Forever". I forgot what his was called. Something about how the rest of you guys are going to be stuck with me forever. I feel for you. I really do! 😀
All these songs written for me! I should have guessed as much, what with the musical acts I booked, but seriously, I never suspected. It was great!
Matt Pollishuke sang "Imagine" with Debs. I know my cousin's boyfriend was ready to go, but decided to stay to listen to that as his last song. Quite nice!
[nggallery id=15]
And then one act which I didn't mention was Vix and I singing a parody of "Don't Go Breaking My Heart" called "Nanowrimo's Too Hard". Vix was nervous. Very nervous. She was nervous all evening. She had set it up to play a draft version of this song with me singing both parts, and me singing awful falsetto for the female part.
However, I HAD the karaoke track on my ipad ready to go. Much to her chagrin, we sang it for real! And she did great! She was still a bundle of nerves. I think it's because she's so young and non-geek like. 😀
You will also notice a photo of Keren and I laughing hysterically at something. I don't know when this happened, but it's a cool picture. 😀
[nggallery id=13]
The somewhat final set had Debs & Errol again. I got Erin to sing the "Narhwal Pet" song with me, and I realized Debs and I had changed it for our act, so I was all confused. 😀
What else was awesome? A bunch of people coming up to sing the "Double Rainbow" song with us. In fact, Debs was trying to get the girls to come up with their rainbow streamers but they were too spoiled. However, once they saw how much fun we were having, they ran up and started waving them in the air! Those kids should learn to just trust their father. Sheesh.
Afterwards, as I mentioned before, Carlos did a few songs. I know he did "My Personal Jesus", and he and Devin were going to do their Star Wars song, but it was not exactly a family song and my eldest daughter, Ekko was still up.
Can you believe it? It was close to 11pm, and she did not want to go. In fact, she was with me until about 12:30am. Crazy kid.
We closed off the night with "Still Alive", once again grabbing people to sing it for us.
By the end of it, there were people playing with balloons, telling jokes on stage, and just convulsing on the floor. Or maybe that was just Negasi. 😀
Thank You!
What a crazy night. Thank you! There were so many people that helped with the food, the acts, the photography. Billy Ivy took the majority of the pictures, but Phil Mills had sent me some too, and they are included here.
I had a great time that night and it was great to catch up with a lot of people whom I haven't seen for many years! Thank you if you helped me, thank you if you gave me gifts, thank you if you showed up, thank you for eating all the wonderful food!
You made my birthday night great! I hope you had as much fun as me. I doubt that though. 😀
One last story that made me chuckle. We are taking donations to fan fund our CD, as you may know. Someone asked why we didn`t have a donation jar or something for that. Well, I decided to make one of my gift bags into a donation bar and was sticking letters on it from the craft table. (Keren usually has craft tables set up for the kids at events like these. She`s amazing. And sexy.) Anyway, Amber comes up and says that she would be much better and faster than me. This was true, because I was having trouble separating the stickers. So she eventually writes on the bag:
`Donations from Errol`
Good thing no one took the bag thinking I was giving it to them. 😀
Anyway, here are a few more photos for the night. If you happen to have any, please, send them my way! I will add them to this!
[nggallery id=2]