Comic 73 – "Panel Worries"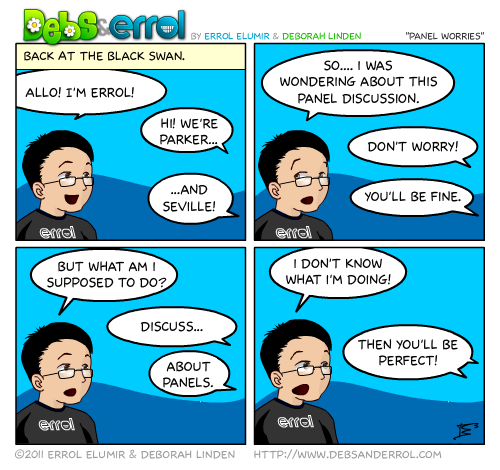 Errol: LOOK! We're back on track for the comic! We had postponed it for three days just so we could blatantly advertise our google+ hangout concert that we had over the weekend. And it was fun. And Debs is going to blog about it. Poor Debs.
Debs: What? I don't trust you with the keyboard anymore.
Errol: YOU CUT ME OFF IN MID TYPING.
Anyway, I was saying… darn it. I forgot now. Thanks. It was about the comic. And it was important. It was about continuity! Forget it. I lost it.