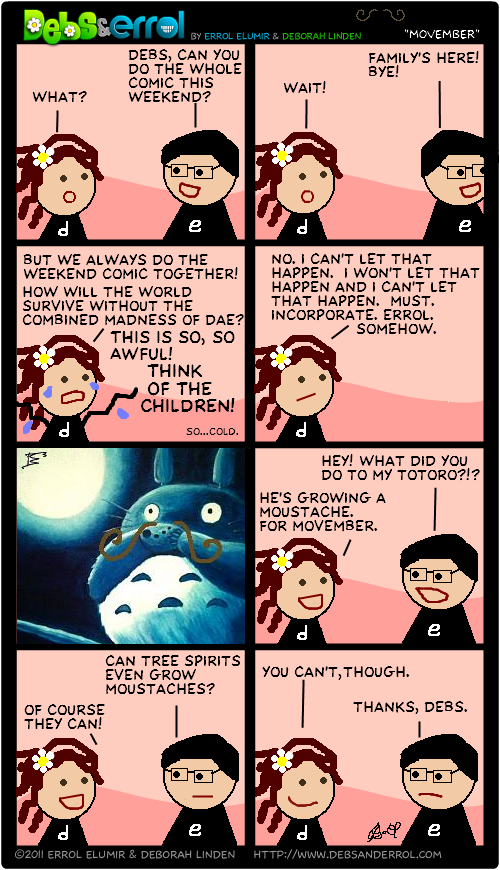 Debs:  So Errol's email this morning asked me to solo on the weekend comic.  I couldn't argue with him because he also said that he wouldn't be online all day – convenient, no?  I guess after he saved me yesterday, it's only fair.

Also, I realized that I put all the text in bold when I was half way through, and it was getting late so I didn't want to go back and change it.  But…this comic is EMOTIONAL.
(Ummm…I wasn't actually emotional.)
Are any of you guys doing the moustache thing this month?
Errol: Not me, of course. Cute comic, Debs! 😀