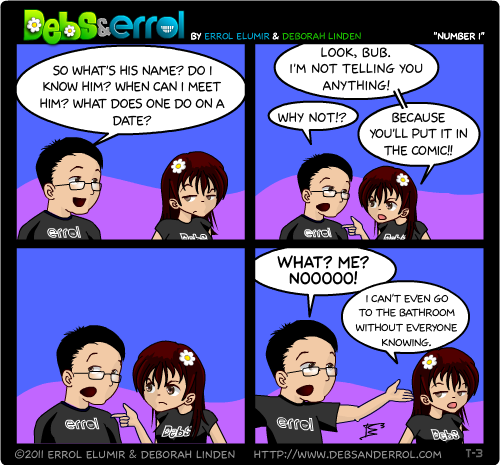 Errol: I thought I had this posted, but I didn't. And I remember why, because Debs and I were arguing about what the next comic should be. I had this week all scripted, and she wanted to preempt me with comics that don't need to happen right this minute! Look, I'm all for someone else scripting the comics (and they are HILARIOUS) but patience! PATIENCE!
And we have a gig this Saturday where we just play background music, which means we can't banter. This also means that we need to fill that with more songs. So we need to practice more songs… hopefully Christmas ones. But she doesn't know "Rainbow Connection." I almost packed it in right there. 😀
Debs: Wait! Wait! I think I do know it. I just didn't know it was called that!