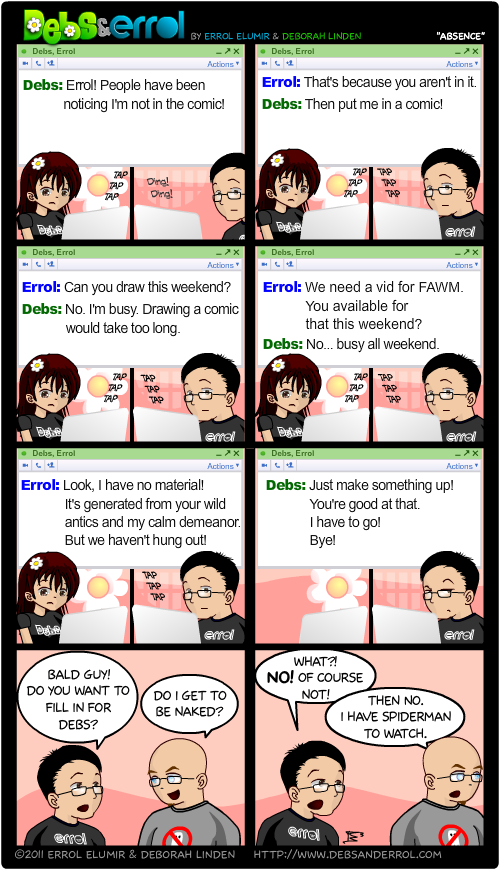 Errol: Truth be told, Debs did groan about doing the comic at 5pm on Friday. But I knew she was busy all night, so I don't know when she could have done it. And I know we BOTH are busy Saturday and Sunday.
There's No Pants Day on Sunday. I know Debs is going. I'm not. Me without pants is not exactly a sight anyone wants to see. And you know what I hate? Sitting on leather seats during the summer in shorts. It's awful. And then you stick to the seat afterwards. Ugh.
Sitting on cold seats during the winter is not AS bad, but still pretty awful. Funny thing is, Keren would tell me that there was a superstition in Romania that if you sat on anything cold you'd get hemorrhoids. Or go sterile. One of the two.
Anyway, on Sunday, I've convinced Manda that I should be in a video of hers! HUZZAH! And my cousin is coming over so we can make Lumpia Shangai: pork spring rolls. These things are AWESOME.
I'm hungry just THINKING about them. Oh man…
Anyway, don't worry, Debs fans! She'll be back. There is still a lot of material with her mom. I think. Haven't checked that document.