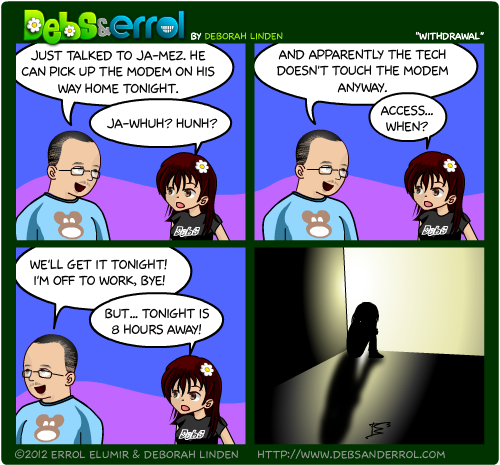 Errol: I may have misinterpreted this comic… but hey, that's how I read it when she sent me the script. 😀 And I did some changes so I could get Ja-Mez's real name in there.
Although, admittedly, Debs did lecture me about being online too much… so I don't know why she was all bent out of shape about not being on the internet. 😀 From what I understand, she can go days without being online!
Oh crums, my name is in the credits instead of Debs. I'll fix that tomorrow.
Debs: That was pretty much what I meant 🙂
Errol: What? That's it? For the blurb? But… the readers want MORE from Debs! 😀