CD RELEASE PARTY – May 5th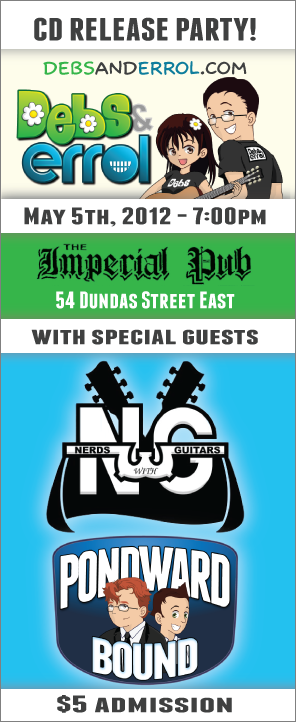 HUZZAH!
Songs in the Key of Geek is finally out!
Come join us at the Imperial pub starting at 7!
We have special guests:
Nerds with Guitars – Nerdy Rock Duo
Pondward Bound – Improv Group Extraordinaire!
There will be shows! There will be prizes! There will be discounts on CDs! It will be better than sewage maintenance!
ADMISSION $5
(And if you buy a CD at the Simian Showcase, your admission is free!)
You can also check out the FB Event.