Comic 339 – "Unsubscribed"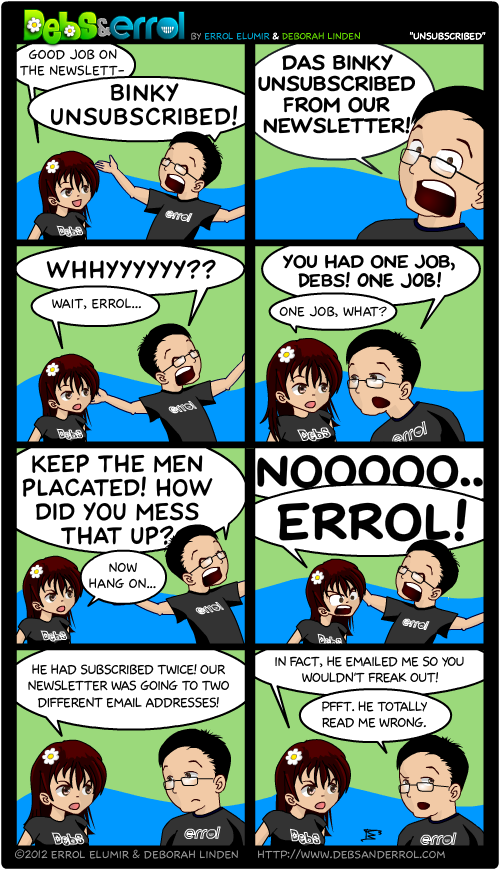 Errol: I've been pushing the newsletter thing like a madman. And then, I got an "unsubscribe" as soon as the newsletter went out. Debs, of course, didn't tell me the reason until I got home. Not that I freaked out. No! No… no… not at all.
And if you wish to know who Das Binky is, here is his website. This is the man who tried to crush my dreams.