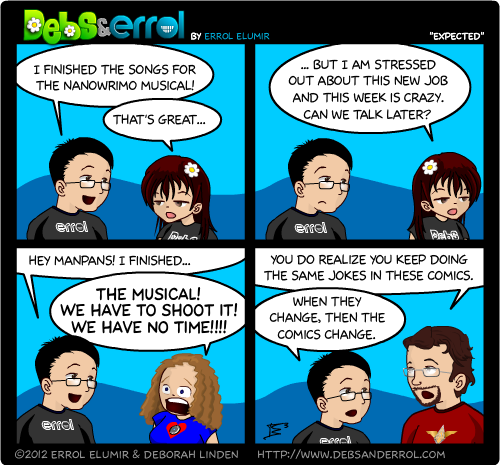 Errol: One day, I will see these girls not stressed about something. One day… 😀
Whitless:  I can be not stressed!  I totally can!  It just won't happen in the next two months, is all…now I feel bad for being a big freak-bag all the time.
Kelson: I don't get why everyone get's stressed out about these things. Seriously, just play some video games at the end of the day, and you're ready to go!
Whitless: Kelson, a word of advice, the last thing you tell a stressed out person is that they have no reason to be stressing out :P.  It results in a lot of eye twitching and/or plate smashing.