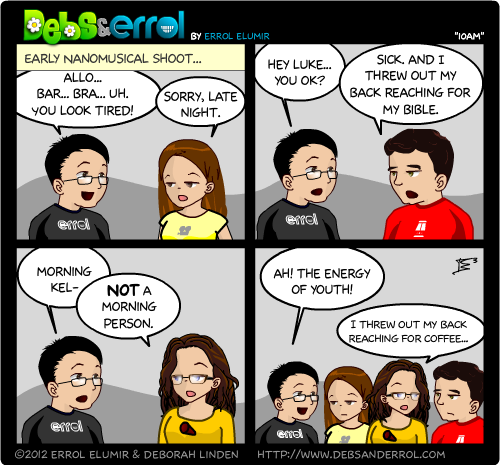 Errol: There are a lot of things I could comic about. Thursday was a day of shooting. We shot in the morning, starting at 10am. That went until 12. And then we had another shoot starting at 7pm and that went to about 10 or 10:30pm.
This is consuming our lives.
And I know people are going to ask why I didn't put 'such and such' in the comic. There's still time!