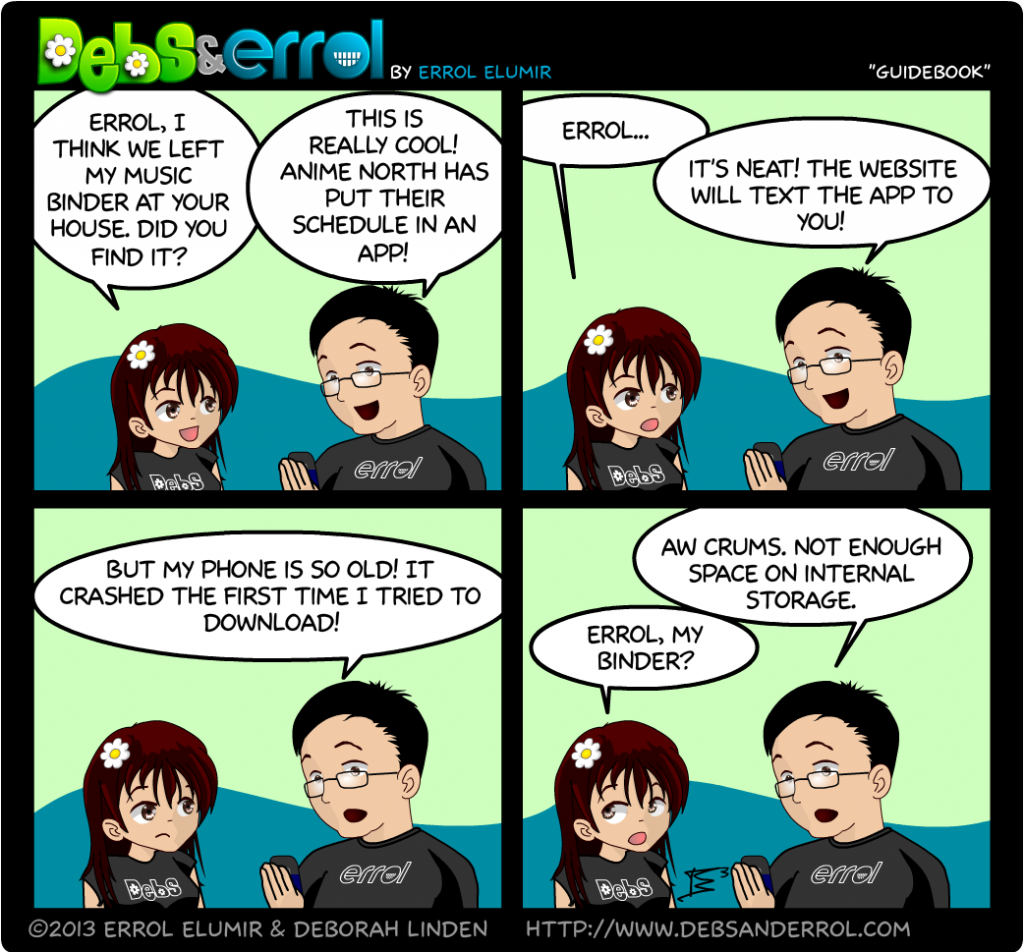 Errol:
Today is towel day, so I will be bringing my towel to Anime North and no one will understand me. We will also be doing a bunch of stuff at
Anime North
! A Creativity Panel at 11am. The Ghibli Panel at 12pm. Geek/Filk music at 8pm and a song writing contest, and open filk.
Then on Sunday, I think I'm helping out with a Uke Jam. So much fun! 😀
And yes, we lost Debs's music binder.
Debs: Debs: I found it! I did have it – I'm so sorry that I made you look. I was so sure that we gave it to you! And this app is the coolest thing ever! I think I've got everything scheduled on it including your Ghibli panel.