Comic 653 – "Debs Leaves Again"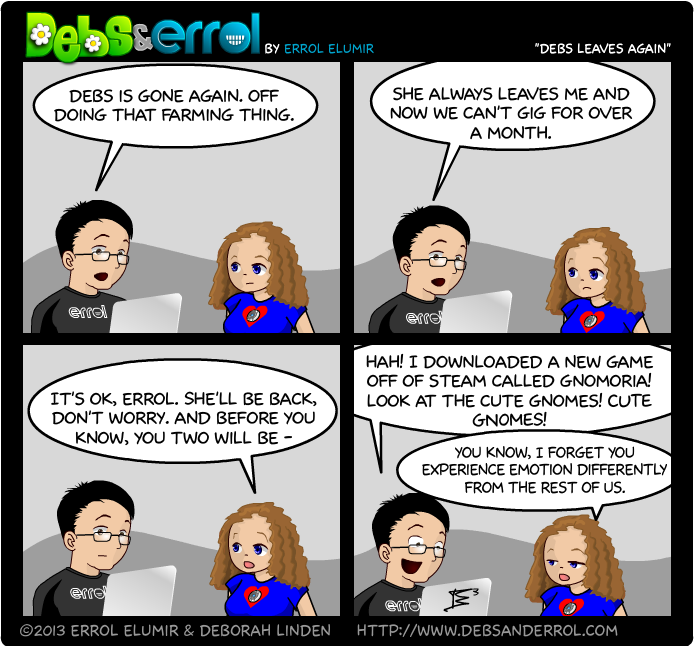 Errol:
I try to follow every geek band there is out there on twitter. And one of them named
BrightPrimate
makes chiptunes. He mentioned
Gnomoria
and I asked if it was like Dwarf Fortress but with graphics. I felt compelled to buy it. *sigh* Yet another game that will probably totally addict me.
Oh, and I wrote a song for a small game developer last night. I will sing it, hopefully tonight, and send it to them!
Whitless:
I was thinking we would workshop the webseries this summer. I think I may have to wait until next year now :P. Ah well, maybe I'll play Myst again.
OH! ALSO! This weekend I'll be in London, Ontario to see the London production of my play Headshots and Healing Potions! I can't wait!