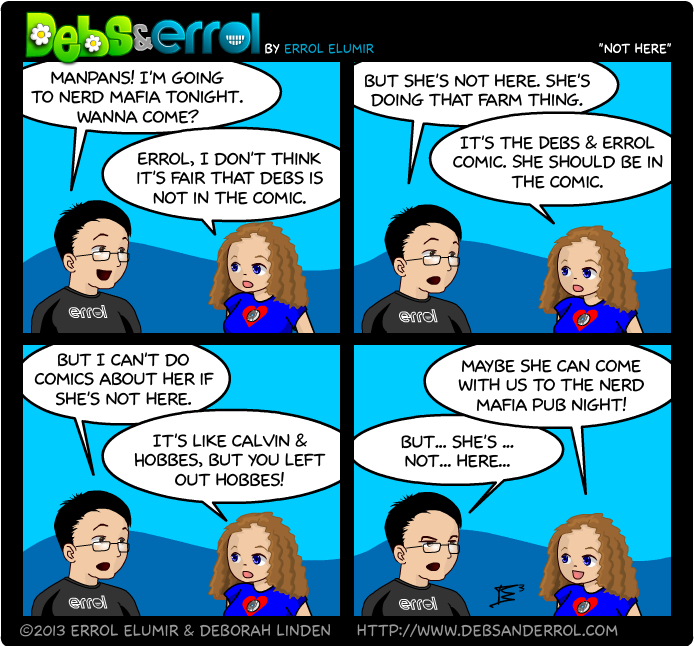 Errol:
I hope I can go tonight! Must remember to wear my Totoro pin!
And some of you may be wondering why I would need Debs to be physically here in order to put her in the comic. She doesn't, but I need an interaction. However, our schedules don't allow it! When I'm online, it's usually when she's working. And when she's online, I'm not. Sad state of affairs.
[blurb name=debs]Yeah, the time difference makes it hard too. I'm usually off the computer for the day before the comic's done, so I have to be all retroactive. Lesigh.
[/blurb]