Comic 768 – "Manpan Lunch"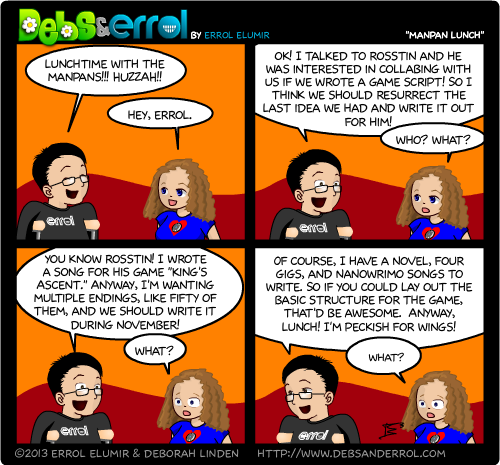 Errol: Manpans is in my area today, so we're having the lunch! HUZZAH! And we will be discussing projects! Projects I have no time for! HUZZAH! Poor Manpans.
Whitless: I might have to do this instead of NaNo. It's a super exciting prospect. But Errol is pretty much booked up until the end of time and he somehow thinks I can just write this. Yup, I'm doomed. Doomed doomed doomed.