Comic 875 – "No Turkey Bacon"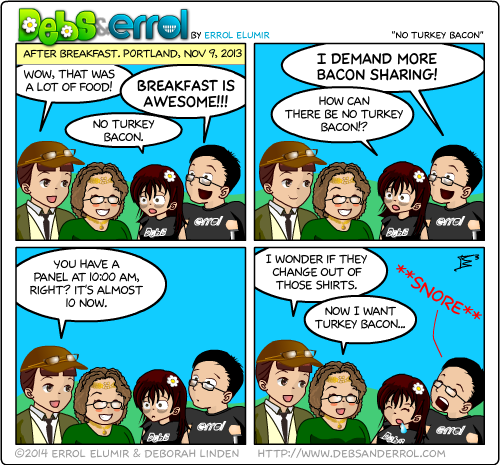 Errol: Ya, we were getting really close to missing our panel. You can't sacrifice breakfast! No second breakfast!
Debs: I discovered turkey bacon when Kari and I stayed with my friend Anne while in Ottawa for Can-Con last October. And yeah, I was kind of nervous about missing that panel. We made it though!