Comic 920 – "Taxes Done!"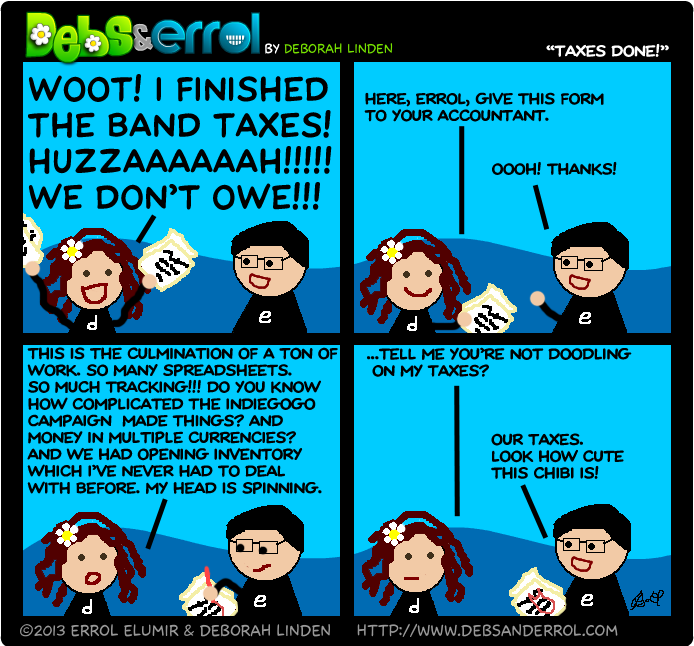 Debs: Errol hates taxes with a burning passion, so they're my job. This is the second year we've filed for the band, and the pattern is pretty much established. I get to them to the point of near completion a few weeks in advance, then I email Errol a list of things that I need him to look for and/or fill in, and a deadline. Then the deadline passes. Then I prod him a few times. Then I go, "Seriously, I need to file asap" and then gets me the info and I file and I am happy. Then I give him a pretty, pretty form that his accountant can just copy-paste from. 
So they are done. It meant I missed watching last night's Game of Thrones with friends, but sacrifices must be made.