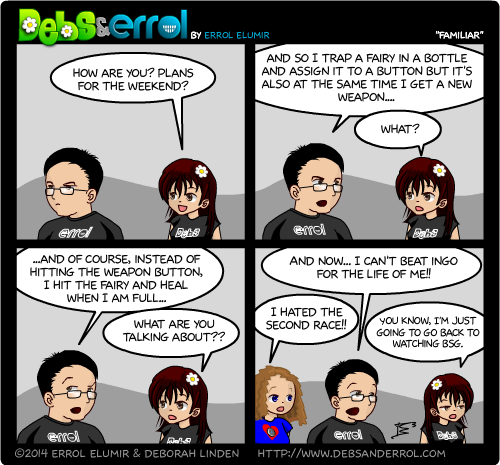 Errol: Yes. I'm playing Zelda. Every time I come home, I have to play Zelda.
Debs: * Laughs * I tried it but never got past the tree. 😛
Manda: I seriously had a laughing fit reading this comic. It's okay Errol, I don't know of anyone who played Ocarina of Time who DIDN'T accidently release that darned fairy. My most  hated part of Ocarina was the Shadow Temple and retrieving Epona. What about you guys?