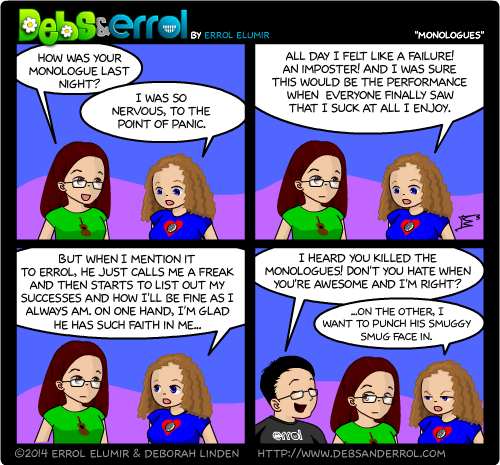 Errol: Manda did a great job at her monologue. I knew she would. HAH!
And don't forget! TWO MORE DAYS FOR DANIEL'S CROWDFUNDING CAMPAIGN!
Manda: There is no comic version of Errol that will ever properly display the smug face. Seriously. It ranges from "pompous smug" to outright gleeful laughter at the fact that he was right. And he is right. All the time. On the plus side, he was right about my monologue. It was the only geeky monologue performed that evening, so I did stick out like a sore thumb, but people still laughed :D. Good times!