Comic 1016 – Guest Comic: Kari Maaren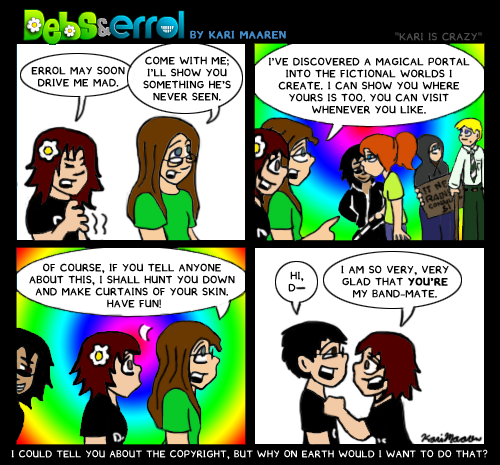 Kari: I drew this before I learned that Ghibli was shutting down; you can imagine what my subject would have been if I had waited just one day. Otherwise, it's worth noting that: 1) yes, those are some of my characters from West of Bathurst and It Never Rains in the second panel; 2) I drew this comic entirely digitally, using D&E's template, and got quite frustrated because of how teeny weeny that template was; 3) I have never made curtains of anyone's skin. Yet.
Debs: Hooray for Kari! Check out It Never Rains!