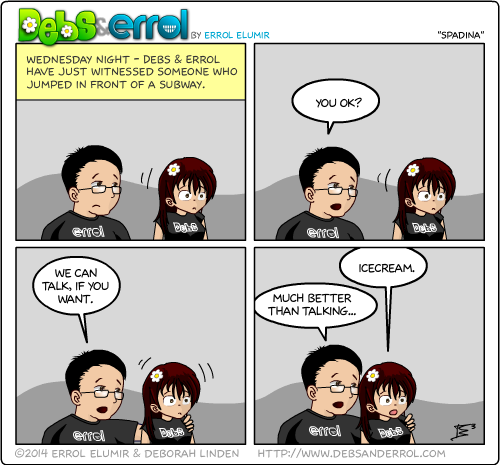 Errol: I really enjoy reading past comics. And even though I portray us as antagonistic (and sometimes we are), it is events like this that remind me how hard Debs and I try and support each other.
And each memory, whether wonderful or difficult, helps me appreciate this musical journey we have taken upon us.
Debs: I'm not happy that we witnessed what we did 🙁 At all. But I am glad that we were together when it happened.