Comic 1045 – "Transmedia"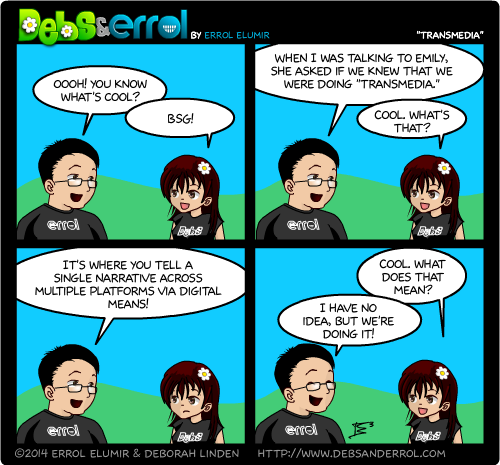 Errol: Emily of Geektropolis.ca brought this up during our interview. It was brand new to me and it intrigues me a great deal. Makes me want to do more stuff.
I really hope their app gets funded! I'd love to have an app of every geek event in Toronto!