Comic 1068 – "Scary Video Games"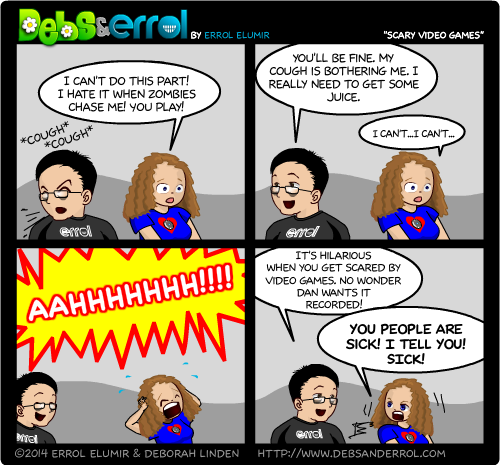 E: I finished a bunch of stuff last night! Well, a bunch of stuff when it comes to games and shows. We finished a game called The Vanishing of Ethan Carter. Very nice game, we enjoyed it a lot.
I also finished the first season of Community finally! Huzzah! And we have the second one to go too.
Could I have been working on NaNoToons? Yes. I will this weekend.
M: It was a pretty good game. Except for that part. There was a mine maze. There was a demon miner hunting us down. Did I stay calm and look for an escape route when I heard him coming? No. I panicked but good. And Errol laughed. And then he went into a coughing fit.