Comic 1099 – "Breakfast Buffet Coupons"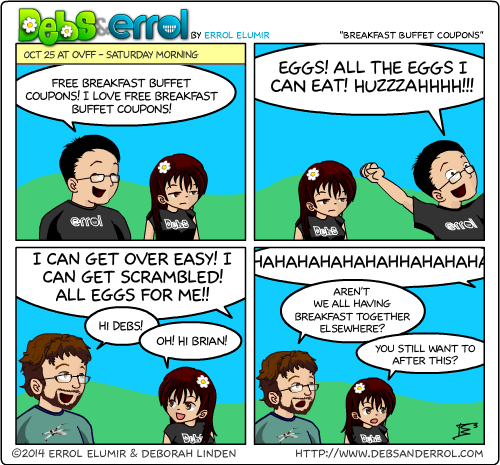 Errol: To be fair, when we saw Brian, we were a bit more excited than "Oh. Hi Brian!" But it was late, and hard to fit everything in, and I had to get eight webcomics queued so give me a break.
We're in California at this moment. I'm probably awake. Which would make it 5:00 am for me right now. Great.