Comic 25 – "Bad Medicine"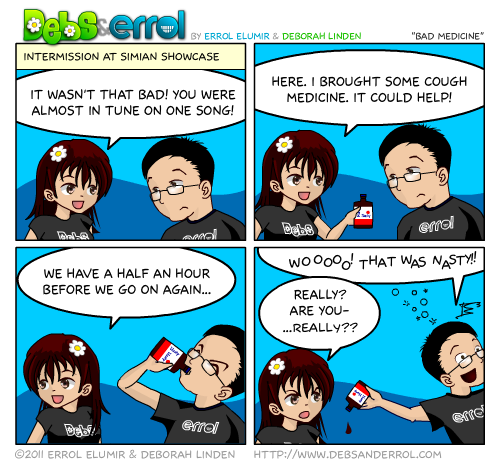 Errol: Yes… I did drink a lot of Buckley's that night. It was pretty nasty. But man, did it clear my sinuses. I don't know if it helped with the singing. It certainly didn't help with my dexterity, that's for sure.
Debs: I kind of assumed that Errol would read the directions on the bottle (1-2 teaspoons every 6 hours; do not exceed 4 doses in 24 hours) and by the time I noticed him taking a swig every 3 minutes it was too late!