CD Update! Double Rainbows for Real!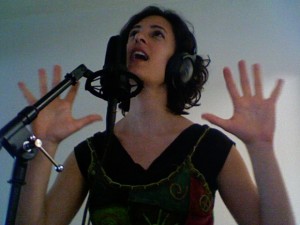 Today is Double Rainbow Recording Day! Debs likes to get theatrical when she records and is wearing a bright rainbowy top (though for some reason, it doesn't look bright in the picture) and screamingly intense pink, yellow and purple clown pants.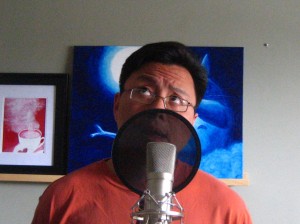 Errol isn't as theatrical. He's wearing one of the few shirts he had that was clean and some shorts which haven't been changed in a while.
Debs: Okay, really now, how cool is this Today there was actually a double rainbow in Toronto. Unfortunately, neither Errol or I could see it, but several of our friends and fans could and there's photo proof! Errol says it's a sign that I really can't quit the band now. 😀