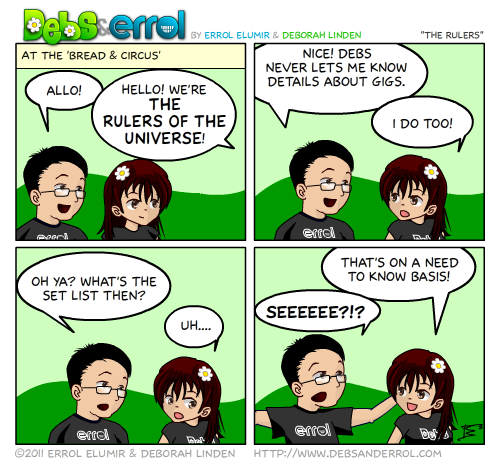 Errol: I'm tired. Maybe Debs will say something. 😀 I didn't get a chance to do all of them Sunday and schedule like I usually do. Hopefully I don't miss a day. At least it's not about pho.

Debs: I'm afraid not getting them done on Sunday was my fault. I'm still just thinking about pho.
Errol: Uh oh. Is the 2nd panel grammatically incorrect? I went to bed as soon as I posted the comic, but this morning… I think I'm once again too fatigued to see what's wrong with it.
EDIT: Okeydoke. Fixed!