Comic 87 – "Mr. Sensitive"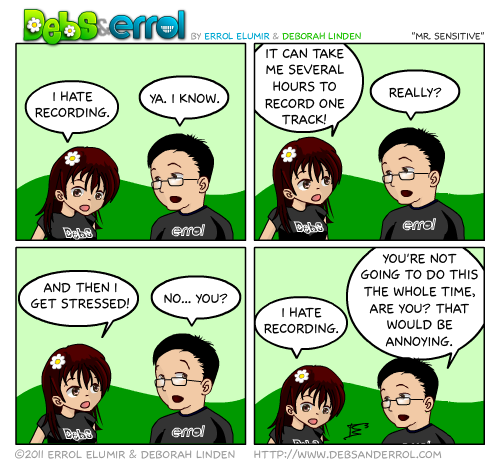 Debs:  I'm a horrible perfectionist when it comes to vocals.  Like really horrible.  They take me forever.   Give me easy-breezy one-take songs any day.
Errol: Everyone thinks, "Poor Debs. She's stuck with Errol as a bandmate." But you guys haven't tried recording with her. *LAUGH* I keed, I keed. 😀
Debs: With me?  I don't let you in the room when I record – you know that.
Errol: I didn't mean in the same room, I meant… oh never mind.