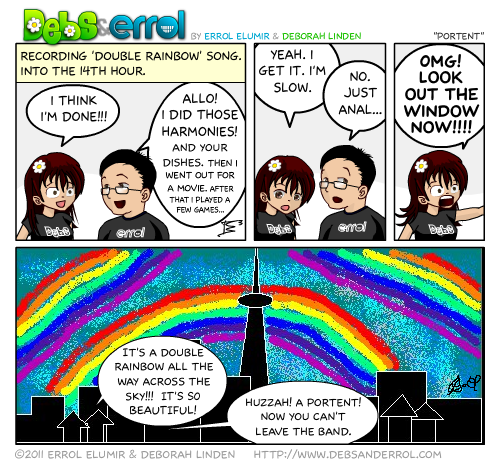 Errol: If you remember a ways back when we were recording this, there was a double rainbow in the sky. Debs freaked out… as she is wont to do.  The last line is pretty much true except for that 'portent' word. I had to look that up.
Oh, and sorry this comic was late. We were up last night practicing for the concert on Sunday. I was playing the guitar. I don't normally play the guitar, but I'm going to try. My fingers hurt a lot today.
Debs: Nooooooo! You covered up the Skydome, Errol.  How could you?  My skyline was accurate.   ACCURATE!