Comic 211 – "New Year's Party" & "Movies"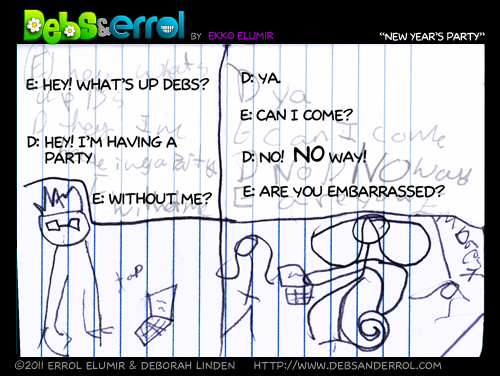 Errol: I didn't have a comic today. Debs said that we needed to do one this weekend, but then she kinda went off somewhere and I don't know where she is. So, instead of working on the comic, I was working on something else and then I found out that my eldest daughter, Ekko, couldn't sleep last night. And as she is wont to do, she finds things to keep herself up. She drew this comic late last night in the dark.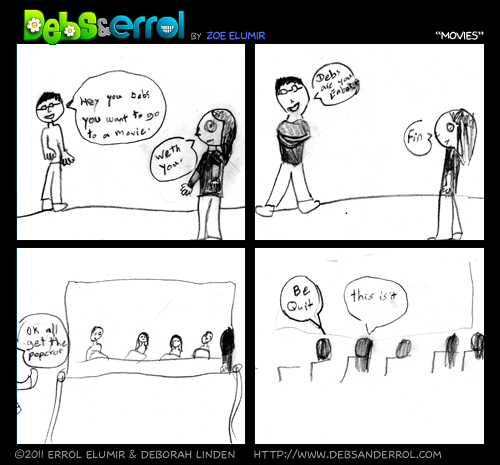 Errol: Zoe, not wanting to be left out of the festivities of comic drawing, quickly went and drew a comic today. Funny thing is, I've never gone to the movies with Debs. Of course, if we did, it would probably be like this.
BTW, that second panel says, "Debs, are you embarrassed?"
Surprisingly enough, they seem to get the general gist of our comics: Debs is a reluctant friend. 😀