Comic 247 – "DragonDreams"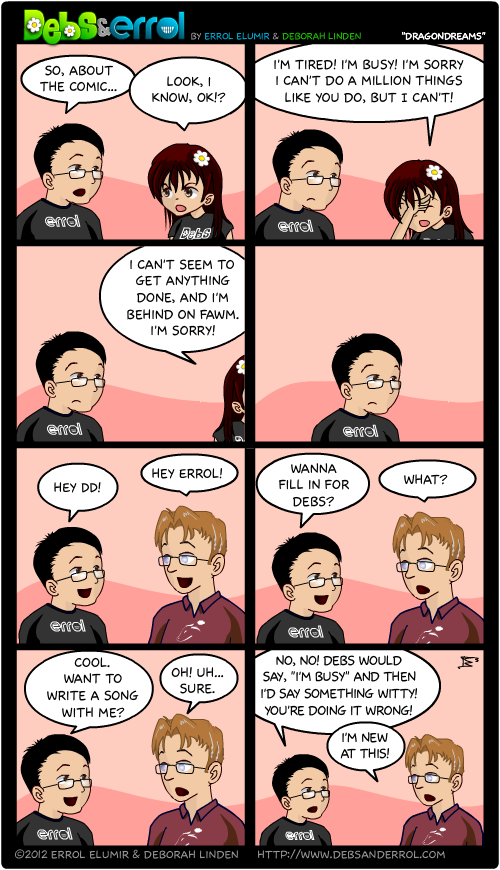 Errol: Dragondreams has been asking for a cameo! And I had no comic planned today, because I was still hoping Debs may have an idea of one. 
Now, if YOU are wanting a cameo, and there are a few of you that have been reading these comics daily, all you have to do is send me a picture. And it would help if I knew who you were, as opposed to some random person wanting to be in a completely unknown web comic.
Oh, and dragondreams let me write his bio. He's brave. 😀
Debs: Erm…I should probably clarify that I'm not actually freaking out on being behind on FAWM.  Sure, I wish I had more time to write, but the things that I'm doing that are not writing are just as important.  Though it's true that I am really, really tired.  And it's also true that I can't do a million things like Errol because I tend to focus on one thing at a time.  But that's why we balance each other out, right?  I hope so.