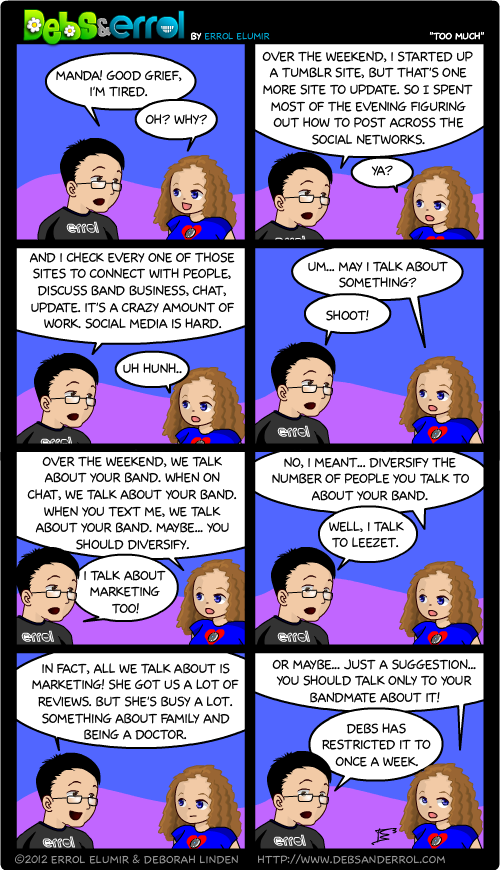 Whitless: Now this conversation IS exaggerated.  Here's how it usually goes.
Errol: Poor manpans, I talk about the band too much!
Manda: It's okay, I don't mind.
Errol:  You DO mind!  You're bored, aren't you?  BORED!
Manda:  No, I'm really not.
Errol:  I'm sorry manpans that you're so bored of me!
Manda:  Errol, I'M NOT BORED.
Errol: And now you're mad at me too.
Errol: Heh, this would make a good comic, I should have asked her. However, she is right, she never complains how much I talk about the band. I talk about it a LOT to my seestair and manpans. Not only do I talk to manpans a lot, I also call my sister every day and we talk about it.  They have the patience of SAINTS, I tell ya. SAINTS!