Comic 348 – "Errol Encounters"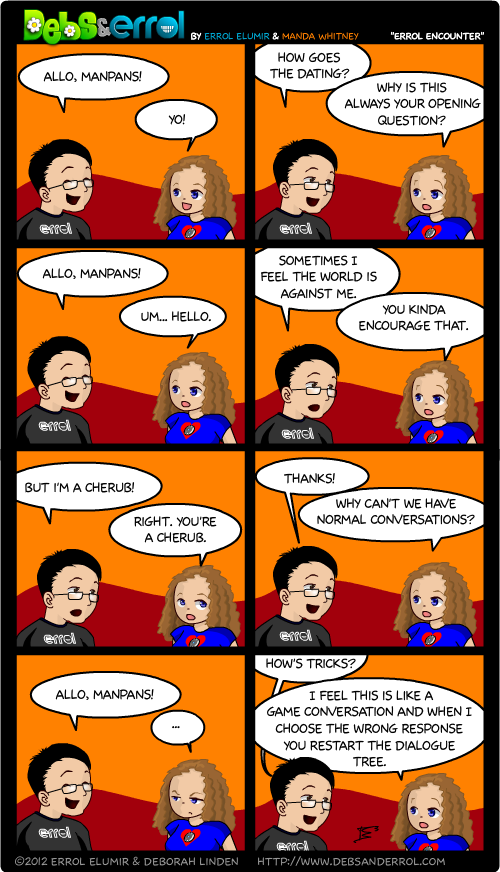 Errol: This was gleaned from an old gmail chat. March 27th, in fact. That's right, if you happen to chat with me on gmail, I collect your responses.
Whitless: This was probably also triggered by last night's phone conversation:
(Phone rings)
Me:  Hello?
Errol:  Hello!
Me:  Hi, how are you?
Errol: Hi!
Me:  Um…hi…
Errol:  Hallo!
Me:  I'm going to hang up.