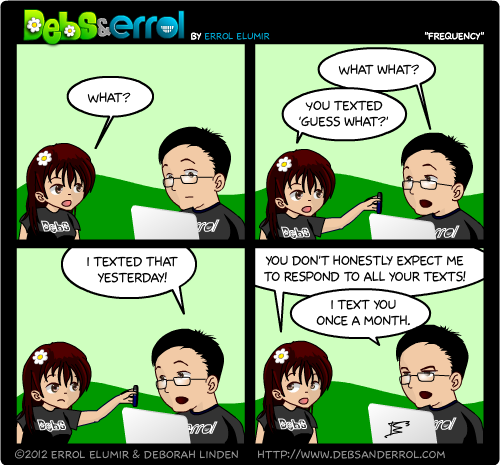 Errol: Why is this comic late? It's Bryan's fault. Totally his fault. He set up a Terraria server. 😀
Anyway, to be fair, Debs doesn't text back because her plan only allows… five free texts, or something like that. Of course, she still treats my texts like they're email. Or snail mail. … or maybe just spam.
Her plan worked though, I text her only once a month. Unlike the Eleven.
Debs:  I get 50 free texts a month. I mean…five. Yes, five. There are 11 now? Good grief!