Comic 383 – "Mousse for Mood"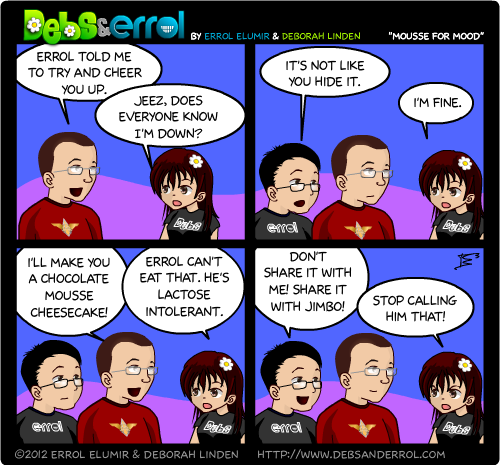 Errol: You know, I'm forgetting if I wrote this by myself, or if Debs helped. I can't remember anymore.
Kelson: THE CHEESECAKE IS NOT FOR YOU!
Geez, try and do a good deed, and Errol puts it into a comic. And Debs wrote this, I never told you what kind of cheesecake I make.
Errol: Hey man, I don't want cheesecake. And you DID tell me. I remember. 😀
Debs: Kelson's right, Errol. I wrote this out to you.