Comic 414 – "Funny Thing"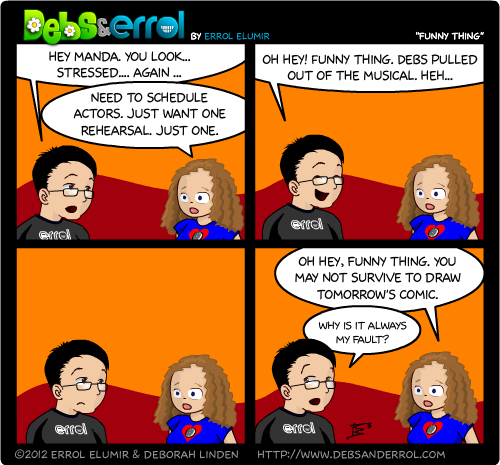 Errol: I hope I even remember what tomorrow's comic is. It's about the search for a new female lead. I think.
Whitless:  Debs hasn't entirely pulled out :), she's still going to be in the musical.  But we have lots of shoot days.  Lots and lots of shoot days.  It's a lot to ask of anyone when you're not paying them.  Scheduling is hard.  Very hard.  On the plus side, it's almost done!  Next time I'm doing this with puppets as they don't have jobs or need to have food at any point :D.   Not great for conversation though.