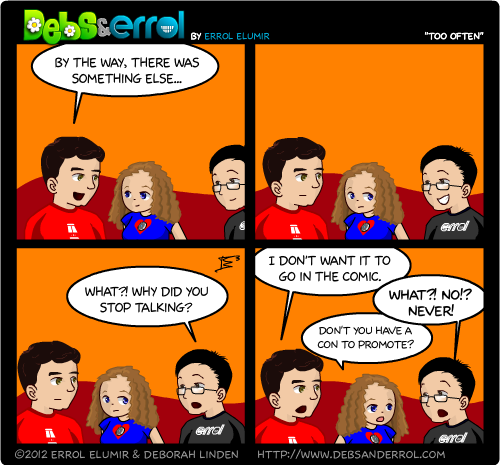 Errol: At one point in time, Luke wanted to be in the comic. Now he FEARS IT! MUWAHAHAHA.
And also! HAPPY BIRTHDAY BRIAN! I'm awfully at noticing birthdays… darn good thing I saw Debbie Ohi say Happy Bday.
So, watcha up to for b-day, Brian?
Whitless:  Half the words out of Errol's mouth these days are "I should put this in a comic."  We've all become careful of what we say now.  And it's Brian's bday?!  Hurray!