Comic 479 – "Panel Fanboy"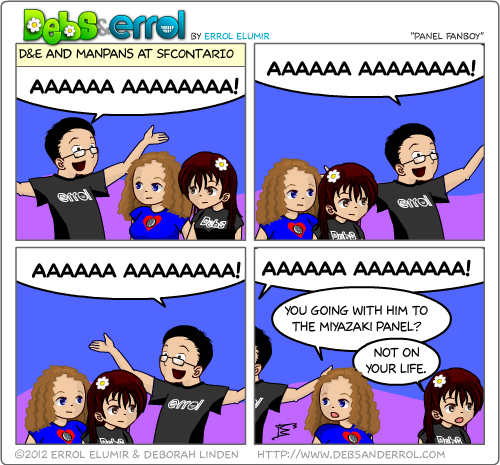 Errol: Did I mention that I went to the Miyazaki panel at SFContario? I had to restrain myself so much.
Manpans: Again, this is not an exaggeration. I'm pretty sure that he was more excited for the Miyazaki panel than he was for his own concert.
Errol: Hey man! I love our concerts! I just go to them all the time. In fact, I've been to every one! But how many panels on Miyazaki have I been to? Hunh? See? Makes sense.
Oh yes, it's Wednesday. Here's the latest Episode of NaNoMusical!