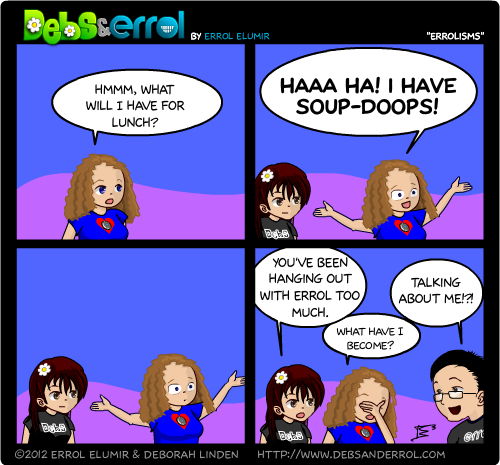 Errol: Poor manpans posted this on facebook the other day, and after we did the podcast last night, she brought it up again with an air of frustration that made my heart all aglow. It's times like these that I think it's all worth it. And just for those that need 'pics or didn't happen', here's the facebook status: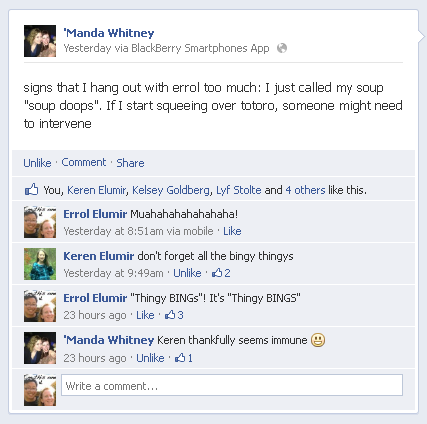 Whitless: It's true.  I'm doomed.  Soon I'll be making fun of everyone's dating life. 
However, we're not done with all the things that are happening today! Did West of Bathurst have another comic about us? YES! BWAHAHAHAHA! 😀
And finally, here's the next episode of Nanowrimo: The Musical!