Comic 499 – "New Hermit Hole!"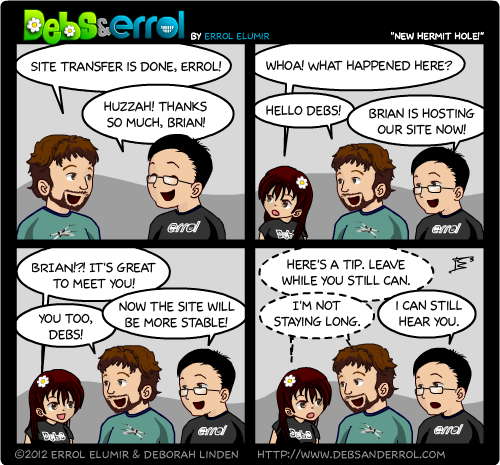 Errol: Huzzah! We are on a new site! Brian Layman is now hosting us and I don't have to worry about caching it (which gave those weird problems of comments not showing up). Huzzah!
And tomorrow? Our 500th comic! What a ride! I can't wait to post all the comics. 😀
Debs: Okay, I've got to say that Brian's comic character beyond adorable. Actually, I think he's my new favourite!