Comic 533 – "Glowy Goodness"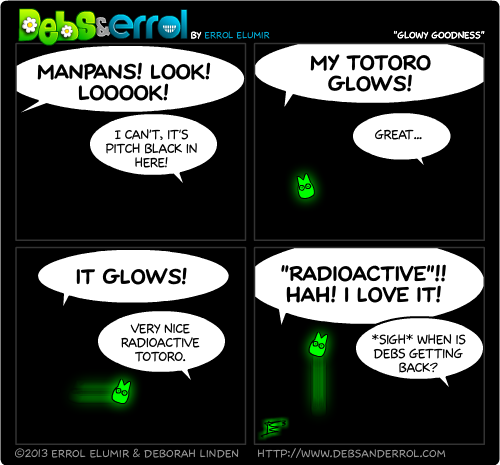 Errol: First off, I tried making the bologna egg bowl thing. It didn't work out that well, but it still tasted good.
Secondly, I have a picture of the glowy totoro on my geek knitting blog.
Thirdly, I tweeted Neil Gaiman to help with our IndieGoGo campaign. Maybe we can get his attention. 😀
Manda: This one is a flat-out lie! I was TOTALLY excited to see a glow in the dark Totoro! It looked like it was haunting the room!