Comic 540 – "Yakko Finger Puppet!"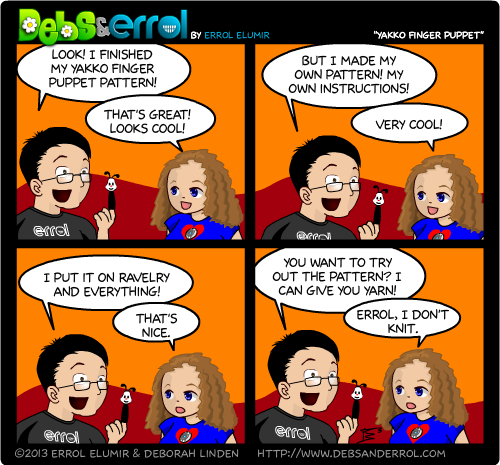 Errol: It's done! I finished it AND I finished the pattern! I even went and added it to Ravelry! My very first pattern!
I know no one else really cares, but it's crazy exciting for me. I went and created the pattern in Illustrator and everything!  If you want to check out the pattern, you can see it on my Geek Guy knitting Blog! 😀
Manda: It's a cute puppet, but I'm glad there will be no more decapitated Yakko heads lying around in a mess of yarn guts. That was creepy.
Brian: I still think those heads look like penguins..