Comic 570 – "Quick Start"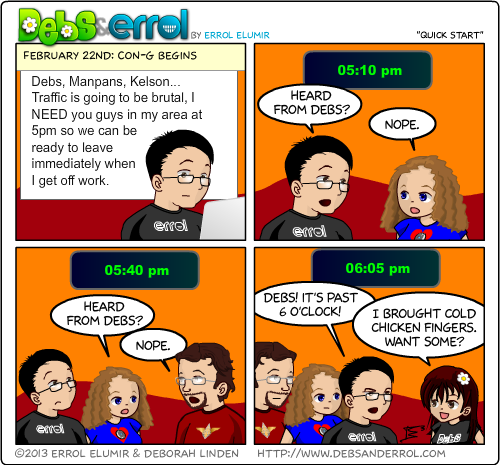 Errol: It's the last day of FAWM. I wonder if I will finish anything. Anyway, I am going to chronicle our CON-G adventure in comic form. These will be in white borders. Of course, if something else comes into my mind, I will interrupt it, as I always do.
Debs: I've got at least 2 to finish. And yes, I have a problem. We should do the thing where you lie to me about time.