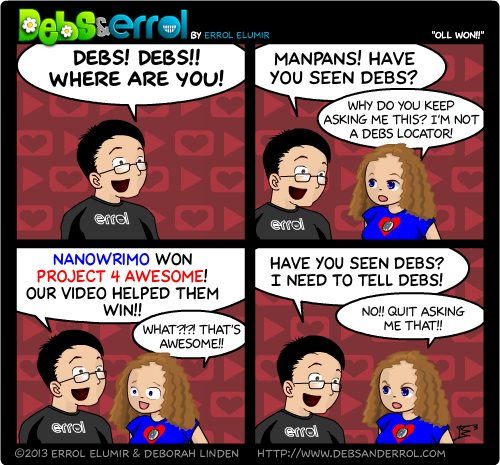 Errol: Remember Project 4 Awesome and the comics and video we did? Well, OLL are one of the ten charities that won. And your voting and commenting and support helped that. We are super stoked and pumped! Thanks guys! 😀
Debs: What Errol said!!!!!!!!!!!!!
Manda: This is amazing news! I spent much of the day trying to contain my excitement. Poor people in my office :). I am extremely proud of you guys :D.