Comic 592 – "Everybody Hates Elves"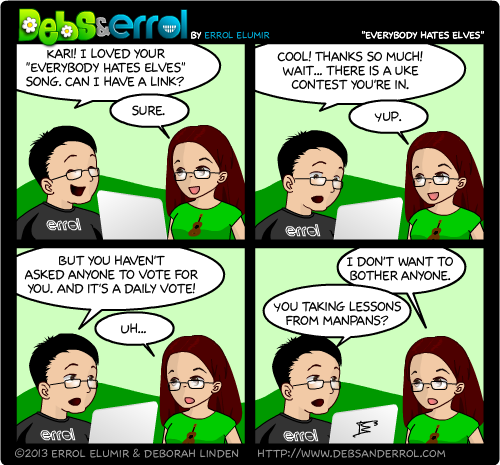 Errol: When we were at the Merril Collection Filk concert, we heard Kari play this song. It was awesome. And then, we learned that she had entered a Uke contest and didn't really tell anyone. She only mentioned in passing that she voted for herself. So, please, vote for her. Yes, it will go to some teenage kid playing One Direction, but still. Vote.
Debs: It's a crazy awesome song!!
Manda: It IS an awesome song! And hey! I'm getting better at promoting myself!