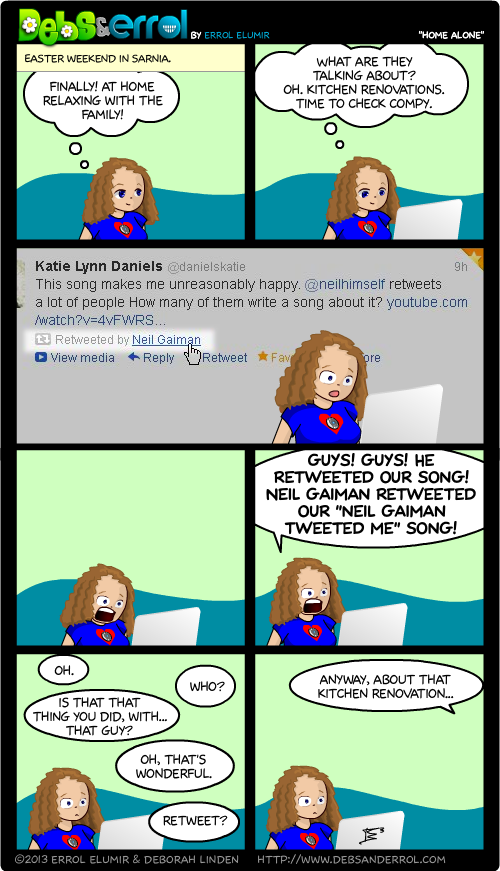 Errol: To be fair, Manpans mom has seen our NaNoMusical and has also been super supportive. 😀 Poor manpans was texting me like a fiend this morning but I was in bed.
This song makes me unreasonably happy. @neilhimself retweets a lot of people How many of them write a song about it? youtube.com/watch?v=4vFWRS…

— Katie Lynn Daniels (@danielskatie) March 30, 2013
Manda: I thought for sure for once I'd get a happy manda face (seriously, my happiness is overflowing right now), but the shock also works well :D. My poor family. I started to sing Neil Gaiman Tweeted Me in celebration but they thought I was making up the song as I went. I do love them though. Look! I did a blog post about the whole story!
Debs: Ahhhh! That is so awesome! 😀 Congrats you guys!